Are you always buy something online? Do you know you can save some by getting some cashback from the transaction you have made online? By using Shopback, you are able to do that. There are a lot of online merchants participating in the Shopback cashback scheme. Some of the popular one are Lazada, Taobao, Fave, Foodpanda, Booking.com, Zalora, AliExpress and many more.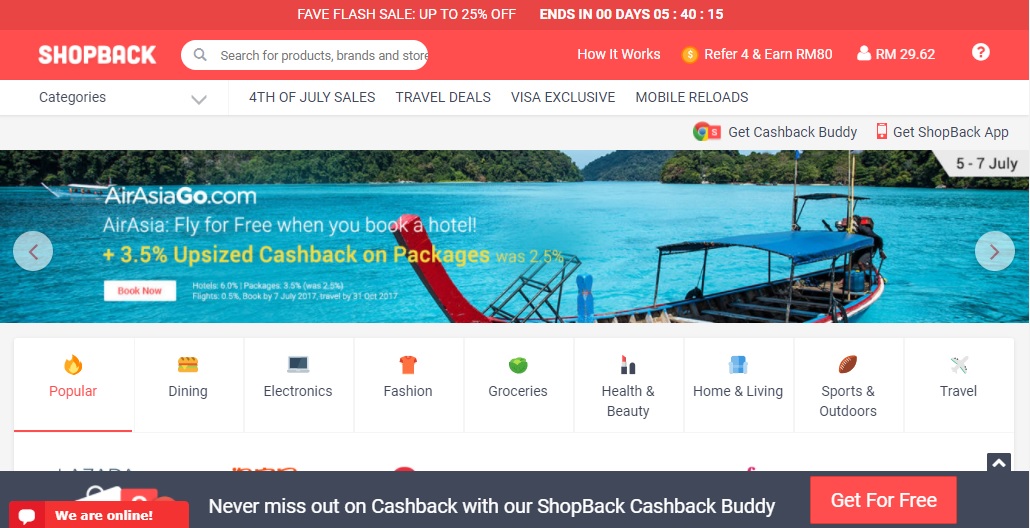 How Shopback.my works? The participating merchants reward Shopback with a commission for referring you to shop on their site. Shopback then shares a portion of commission with you (in other words – Shopback cashback to you)
To get cashback from the participating merchants, you will need to register an account at Shopback (my referal link). Log in into you account. Select a merchant that you want to make transaction. Click on the referral link provided and you are set to go and purchase the things you want as usual.
Other than cashback, sometime Shopback will give you discount code as well and so you can save even more!