Since Maybank's 2 cards (Visa/Master + American Express) no longer give cash back on weekend for all purchases (except dinning), I have to look for other alternative to save some money (cashback) on my spendings.
This is what I found – Hong Leong WISE Card – the king of cash back credit card – which give you cash back of 10% all year around and up to RM100 each month!.

The condition to get the cashback from this credit card is simple – just make a minimum of any 10 retail transactions (in any category) monthly (with a minimum of RM50 per transaction), you'll get to enjoy the 10% cash back on your spending in the selected categories of your choice.
The cashback is only applicable to two selected categories of your choice + a bonus mobile categories. If this is still not enough for you, you can ask your spouse or partner to register another card to cover another two categories.
There are 10 categories – Mobile (bonus), Pharmacies, Groceries, Petrol, Dining, Departmental, Book Stores, Utilities, Entertainment and Travel.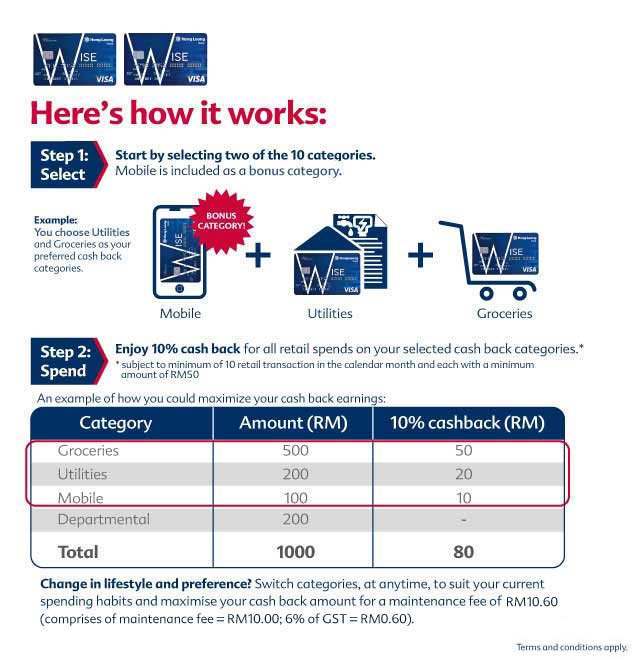 I applied this card and chose Petrol and Groceries. My monthly saving now is about RM80 – RM100 monthly. Not bad huh?
Do check out Lowyat.net to find out which retail is under which category.